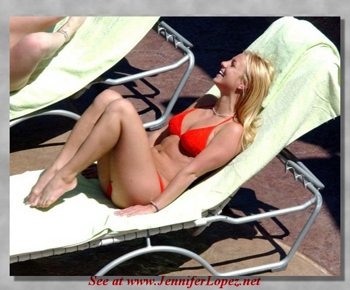 I think this is funny. Finally…Yahoo (and others) are figuring out that feet are worth writing about!
How do we know that feet are such a hot topic?
Well, for one, we know based on all the searches for feet stuff that have been entered into Yahoo Search Engine recently.
Have a look…
According to Yahoo Buzz, "celebrity feet" and "bare feet" are all the rage in Internet Land these days.
For Starters…
Here at The Fun Times Guide To Feet, it is Britney Spears' and Pat Green's feet which appear to be the hottest soles around!
(Lisa Rinna's feet were pretty hot… until the link to her much-talked-about foot massage got lost in cyberspace.)
Turns out, the article to first spark all the attention to Britney's feet was this one about Britney Spears' apparent foot fetish.
Anyhoo…
1. Fergie Feet
2. Leah Remini Feet
3. Britney Spears Feet
4. Angelina Jolie Feet
5. Jessica Simpson Feet
6. Paris Hilton Feet
7. Kelly Ripa Feet
8. Beyonce Knowles Feet
9. Lucy Liu Feet
10. Shakira Feet
11. Patricia Heaton Feet
12. Tyra Banks Feet
13. Pamela Anderson Feet
14. Hillary Duff Feet
15. Eva Longoria Feet
16. Christina Milian Feet
17. Rachel McAdams Feet
18. Lindsay Lohan Feet
19. Jennifer Lopez Feet
20. Kate Beckinsale Feet
We don't necessarily understand the interest in fabulous feet, but we're here to report that foot fascination is here to stay." — Yahoo Buzz
Looking for more fun celebrity stuff?…
Photo Gallery of Celebrity Dog Owners
Best Places To Spot Celebrities In Nashville
Celebrity Feet Articles
Want to see pictures of more celebrity feet?…