This post may contain affiliate links. If you buy thru these links, we may earn a commission at no additional cost to you.
---
I just learned that socks can be made out of bamboo.
Now there is a cure for smelly and pongy feet – special socks made of bamboo fibre. The item is the first eco-friendly sock to go on general sale, and experts have forecasted that it is the sign of one of the biggest revolutions to take place in the world of clothing."Source
In fact, just about any garment can be made from bamboo!
Specifically, bamboo socks are supposed to be better than cotton socks due to their incredible absorbency, antibacterial and wicking properties. And, despite what you might think, bamboo is very comfortable on the feet!
More About Bamboo Socks
According to BambroTex ("proud creator of bringing bamboo into textile"), bamboo has the following positive qualities:
#1 Odor Prevention. Bamboo sock contains a unique anti-bacteria and bacteriostatic bio-agent called 'Bamboo kun'. This unique property is a naturally effective way to combat odor creating bacteria.
#2 Maximum absorption. Tests also show the bamboo sock is up to 4 times more absorbent than cotton sock, helping maintain a comfortable environment for your feet.
#3 Moisture wicking. A cross section of the bamboo fiber reveals various micro-gaps and holes. This unique structure assists with the moisture absorption and ventilation, allowing bamboo sock to wick the moisture away.
Differences Between Bamboo Socks
I guess the biggest difference between various pairs of bamboo socks are the percentage of bamboo used to create each sock.
For example, here are socks made of 85% bamboo, compared with socks made of 95% bamboo.
And to think… it all started with an offer for free bamboo socks back in 2002. And today… bamboo socks are all the rage!
More about all the great qualities of bamboo clothing.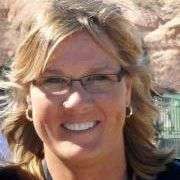 Who knew that I'd be writing about feet for a living?!… Or even that a website devoted solely to feet, shoes, and foot care issues would be successful? But as it turns out, many people have questions and concerns about their feet — and we do our best to provide the most helpful answers here. Myself and a handful of others who happen to have some rather unique foot issues share our firsthand experiences with everything from ingrown toenails, bunions, calluses and rough feet to trendy shoes and helpful foot modeling tips. When I'm not writing about all things below the ankle, you will find me at the corner of Good News & Fun Times as publisher of The Fun Times Guide (32 fun & helpful websites).