Like Feet?
Then you'll love these fun & interactive games that feature hundreds of pictures of feet…
And yes, even Foot Fetishes.
One thing's for sure: You'll never run out of pictures of feet to look at!
Enjoy…
To play either of the games below, simply click on the picture and a new game will begin.
These pictures are from games I played earlier.
The best part: You get different pictures every time!
Ready?…
Try your hand at the Feet Photos Game…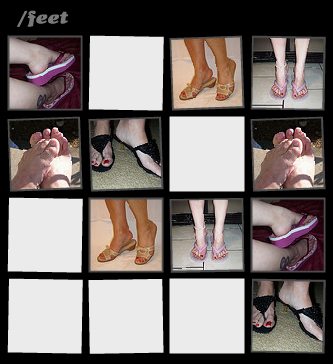 Or, try the Foot Fetish Game…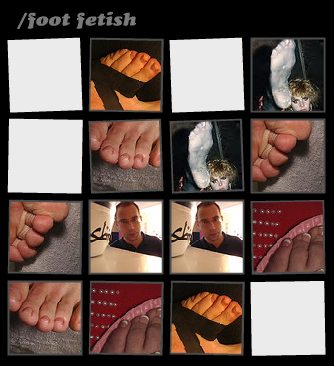 How It Works:
I created these games using the words "feet" and "foot fetish" respectively. But you can put in any "tag" or word that you choose, and it will search for photos with that same tag within Flickr. You get different pictures every time, so it's a new game every time you play!
Thanks to Daniel and Anna from Pim Pam Pum …two of the most creative minds on the planet!
If you liked this, then you'll love…
Put Your Own Picture On A Magazine Cover
Do You Snoop Inside Friends' Medicine Cabinets?
Best Places To Find Free Photos Online
Rent A Photo Booth For Your Special Occasion
Put Your Business Logo (Or A Fun Picture) On U.S. Postage Stamps
100 Sites In 100 Days: Fun, Interactive Online Games