This post may contain affiliate links. If you buy thru these links, we may earn a commission at no additional cost to you.
---
This is Part II of my post about America's fascination with Flip Flops.
(See Flip Flops: Part I.)
Flip Flops: The Ultimate Sandals
Flip Flops aren't just for beaches anymore. They're not just for girls either. They can be found on happy feet in churches, offices, malls, and schools.
Take your pick…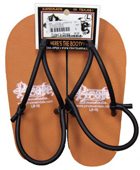 Just For Fun…
The ultimate Flip Flop site — you could kill a few hours on this interactive and captivating site (cool shoes too!)
Do yourself a favor and check out Aaron and Sean's The George W. Bush Flip Flop Catalog!
If you liked that, then you'll probably like this too: Bush Flip Flop Totals — with links to every instance… 175 and counting!
And to be fair, here's the view from the other side.
Flip Flops For Kids
Today's kids are stylin'. Every kid owns a pair of Flip Flops. But what about a pair of FUN Flip Flops like these?!…



On A Budget?…
For the frugal at heart, check out how you can create a fashionable and fun pair of flip flops with just a toilet paper holder and items you have around the house, plus instructions for knitting yourself some flip flops?!
For the business owners, reunion planners, and other "creative souls" (he he)… check out these imprintable Flip Flops that can be used as promotional items with your own logo on them!
Flip Flops Home Accessories
Flip-flops not only are worn.
These days they have found their way into home decorating and garden supplies…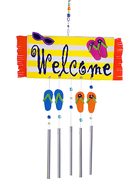 Flip Flop Fun & Games
Flip Flops are for the free-spirits — those ALWAYS in search of a good time. Here are some trendy fun Flip Flop gadgets and gizmos…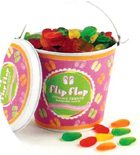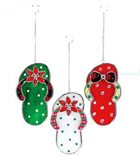 Flip Flops For Fashionable Fun & Beauty
Flip flops are so trendy, they've found their way into other fashion wares…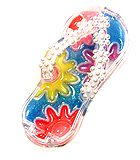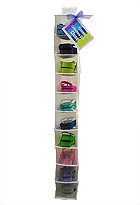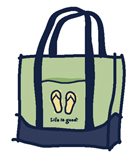 Crafty Fun/Office Supplies With Flip Flops
Who knew there were so many FUN ways to incorporate Flip Flops into your life?!…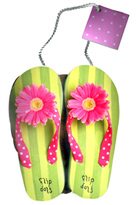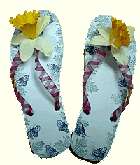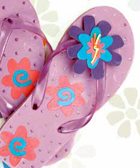 Flip Flop Facts
Flip flops were invented in 1956 by brothers George and Ira Flop. (surprise…April Fools! Thanks, Neil.)
An astounding 78.9% of America's college students have experienced the socially demoralizing problem of "falling out" of their flip flops.
Guys wear flip flops, too (…here's how to judge a guy by his shoes).
Boutiques and high-end designers have jumped on the flip-flop craze, offering styles that don't come cheap.
Flip flops are the No. 1 accessory item out there!
National Public Radio has called flip flops "the perfect anti-footwear."
They're controversial, inspirational… and flip flops are the perfect White House attire!
The more digits you show, the fewer digits your paycheck is probably going to be.
Sources: Cindy Koh, Antoinette Rummel, Jodi Cohen, Beatrix Dekker, Nancy Schaaf, David Zinczenko
Looking For Sandals That Float?
I'm actually on the hunt for some classy rubber sandals (non-thongs) to get me through the muddy, rainy days of summer.
I'm looking for sandals that are easy to slip on/off — thus no velcro or buckles — and (this is key!) that float! Sandals that float will come in handy when canoeing, hanging out near the water, camping, swimming, etc.
I've considered trying those holey, clog-type sandals that stole the show at the Bonnaroo festivities this year, but I can't find them anywhere!
UPDATE: I found them… they're called Crocs!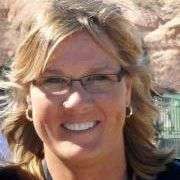 Who knew that I'd be writing about feet for a living?!… Or even that a website devoted solely to feet, shoes, and foot care issues would be successful? But as it turns out, many people have questions and concerns about their feet — and we do our best to provide the most helpful answers here. Myself and a handful of others who happen to have some rather unique foot issues share our firsthand experiences with everything from ingrown toenails, bunions, calluses and rough feet to trendy shoes and helpful foot modeling tips. When I'm not writing about all things below the ankle, you will find me at the corner of Good News & Fun Times as publisher of The Fun Times Guide (32 fun & helpful websites).