This post may contain affiliate links. If you buy thru these links, we may earn a commission at no additional cost to you.
---
If you haven't worn a toe ring before, then it takes a bit of getting used to.
At first it feels awkward — if not annoying.
Trust me when I say… that goes away.
And after several days in a row of wearing toe rings, you'll no longer even notice that you have one on.
Here's how to properly wear a toe ring, including where it should rest on your toe…
Q: Which toe should rings be worn on?
A: The toe next to the big toe is the most common.
Get To Know Your Toes
Looking down at your toe (with a toe ring in hand), you'll notice that you will have to get the ring past the fatter padded section of your toe first. That's the part of your toe that actually touches the ground, and if you left the toe ring in that area, your ring would get all scratched on the bottom.
The trick is to get the toe ring past that padded section and onto the narrower section of your toe, while still fitting snug enough to not slip around.
Repeat:
The best place for a toe ring to hang out is just past that padded part of the toe, but before the knuckle joint.
Tips For Adjustable vs Fitted Toe Rings
For a "fitted" toe ring, most people will need to use a tiny bit of lubrication in order to get the ring past the fatter padded part of the toe. (The same is true when taking the toe ring off.)
Over time, you will notice that a fitted toe ring pretty much molds to the shape of your foot. Don't try to bend the metal to make it a perfect circle again! This will only weaken the metal, and the toe ring will eventually find its way back to that non-perfect shape anyway.
For an "adjustable" toe ring, you'll probably find yourself re-positioning the ring on your toe each time you wear it. This is natural. Just know that the more you bend & shape the metal around your toe, the weaker the metal (and it's top layer of finish) will become.
Due to the gap on the back of adjustable rings, and the fact that they can get caught on things (loops in carpet, socks, pebbles, hosiery, twigs in the grass), you will likely have to readjust the ring on your toe several times.
More About Toe Rings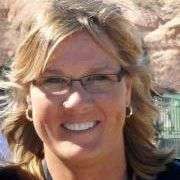 Who knew that I'd be writing about feet for a living?!… Or even that a website devoted solely to feet, shoes, and foot care issues would be successful? But as it turns out, many people have questions and concerns about their feet — and we do our best to provide the most helpful answers here. Myself and a handful of others who happen to have some rather unique foot issues share our firsthand experiences with everything from ingrown toenails, bunions, calluses and rough feet to trendy shoes and helpful foot modeling tips. When I'm not writing about all things below the ankle, you will find me at the corner of Good News & Fun Times as publisher of The Fun Times Guide (32 fun & helpful websites).