This post may contain affiliate links. If you buy thru these links, we may earn a commission at no additional cost to you.
---
Wondering how in the world aromatherapy involving the feet can make your life better?
Trust me when I say… Been there, done that.
But I've personally tried many of the following aromatherapy treatments… and I've found that it's quick and easy. (And it feels great!)
Here's a collection of recommendations regarding aromatherapy and the feet from Valerie Gennari Cooksley, a certified aromatherapist and my favorite author on the subject.
For Foot Odor:
"If the unplesant body odor is localized to the feet, then an aromatic footbath is very helpful."
For Tired & Aching Feet:
"A footbath is great for joggers and anyone standing on their feet all day."
For Athlete's Foot:
"Helps treat fungus infections."
For Allergies & Hayfever:
"A surprisingly effective remedy for allergy-related symptoms such as hay fever, is the aromatic foot bath." (more here)
For Headache Relief:
"I know it sounds strange, but by soaking your feet in cold water you draw blood from the head, which brings immediate relief for headaches."
For Low Blood Pressure (Hypotension):
"Essential oils can increase blood pressure by stimulating and tonifying the circulatory system."
For Increased Circulation:
Using colder water temperatures "increases circulation by causing local stimulation. This is particular good for cold feet with poor circulation."
For Arthritis & Joint Pain:
"Foot baths are very soothing pain relief for arthritic conditions of the finger joints or ankles."
For Swelling of the Feet & Ankles:
"A cold to tepid water temperature is advantageous to decrease local inflammation and swelling."
Source: Aromatherapy: A Lifetime Guide To Healing With Essential Oils by Valerie Gennari Cooksley
If I were to recommend the best feature of aromatherapy for your feet, it would likely be its ability to provide relaxation and stress relief. The soothing scents of essential oils can create a calming atmosphere, helping you unwind and alleviate the stresses of the day. The sense of relaxation that aromatherapy brings can have positive effects on both your mental and physical well-being.
It's like a mini spa retreat, tailored specifically to your needs, right in the comfort of your own home.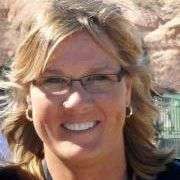 Who knew that I'd be writing about feet for a living?!… Or even that a website devoted solely to feet, shoes, and foot care issues would be successful? But as it turns out, many people have questions and concerns about their feet — and we do our best to provide the most helpful answers here. Myself and a handful of others who happen to have some rather unique foot issues share our firsthand experiences with everything from ingrown toenails, bunions, calluses and rough feet to trendy shoes and helpful foot modeling tips. When I'm not writing about all things below the ankle, you will find me at the corner of Good News & Fun Times as publisher of The Fun Times Guide (32 fun & helpful websites).