This post may contain affiliate links. If you buy thru these links, we may earn a commission at no additional cost to you.
---
I don't know what it is about me and cool sandal types of footwear lately.
I mean, I don't have a very large shoe collection, nor a foot fetish (…though I've been told my feet are quite nice).
Still, I keep finding myself attracted to novel, one-of-a-kind sandals lately.
First… the whole Flip Flop thing.
Then… the Crocs (a.k.a. "Bonnaroo shoes")
Now… I just discovered that Tiddies are in!
My latest fascination is with Tiddies… another "retro" slip-on shoe that's in a class of its own.
(By the way, the company's not officially allowed to call them that anymore, here's why.)
Nevertheless, I can appreciate the years of hard work and dedication that Kevin Bruce Brown has devoted to this shoe.
"This is the simple but true version of why I am now a PIRATE SANDAL MAKER.
I continue to hand make soft foam sandals, true to the original TIDDIES sandal theme, here in Texas."
By the way, these fun sandals have also come to be known as "summer camp shoes" or "pirate shoes". Regardless of what you call 'em, they're some seriously cool shoes!
They have 2-layer sandals, 3-layer sandals, and for those who don't like it between the toes, there's a brand new slip-on sandal design.
These one- two- and three-layer sandals have tough bottoms, soft tops and squishy middles combined with natural latex tubing straps.
The straps are adjustable …and replaceable!
They come in a wide variety of colors.
These sandals are completely waterproof.
My only remaining question… do they float?
(…cuz we all know I need some floaters when I'm out & about.)
Pirate brand sandals are permitted by most School District Dress Codes and are acceptable in all summer camp programs that we know of: Summer camp counselors become our best salespeople during the summertime because the kids see them in these cool sandals – and who would want to wear hot, stuffy old tennis shoes in the middle of the Summer? 

—Pirate Brand Sandals
And, just for nostalgia's sake…
so you can see what the original Tiddies sandals looked like:
These belong to cylitch who is selling her Tiddies on eBay.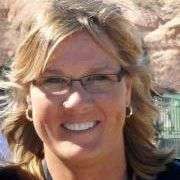 Who knew that I'd be writing about feet for a living?!… Or even that a website devoted solely to feet, shoes, and foot care issues would be successful? But as it turns out, many people have questions and concerns about their feet — and we do our best to provide the most helpful answers here. Myself and a handful of others who happen to have some rather unique foot issues share our firsthand experiences with everything from ingrown toenails, bunions, calluses and rough feet to trendy shoes and helpful foot modeling tips. When I'm not writing about all things below the ankle, you will find me at the corner of Good News & Fun Times as publisher of The Fun Times Guide (32 fun & helpful websites).