This post may contain affiliate links. If you buy thru these links, we may earn a commission at no additional cost to you.
---
The use of natural foot odor remedies is one of the most effective and least toxic ways to get rid of that unpleasant smell.
Natural remedies are available at local health food stores, or you can make your own right at home using ingredients that you probably already heave at home. If not, they are easy to find and inexpensive.
Here are a few natural remedies for foot odor…
Home Recipe For Foot Odor
There are lots of quick & easy solutions for solving the problem of foot odor without using harsh chemicals on the body.
The basis for many of them include the use of essential oils.
Many essential oils have anti-fungal properties that are effective at fighting some of the organisms responsible for foot odor — such as athlete's foot (which is very common) and candida (a type of yeast that can grow throughout the body).
Mixing these essential oils with other natural substances (that contain anti-fungal and astringent properties) is a form of foot aromatherapy that will give you a good start in the right direction.
Here's one such recipe — a natural remedy for foot odor:
1 cup of distilled water
¼ cup of witch hazel
7 drops of tea tree oil
3 drops of any sweet-smelling essential oil
Mix the ingredients into a spray bottle and spray the solution directly on your feet, as well as into your shoes before and after wearing.
When selecting essential oils to use in this recipe, consider these:
Sage and Geranium have greater anti-fungal effectiveness
Lavender and Rose have a nice scent.
Always dilute essential oils with distilled water or another non-toxic substance (like a carrier oil) when using on the skin. Otherwise, irritation could occur with some essential oils.
Natural Foot Deodorizer Recipes
Baking soda works well as a foot deodorizer. It does both: combat the smell and helps to rid bacteria.
How to do it:
Add a sprinkle of backing soda to your shoes to absorb the smell. At the same time, stuff in some crumpled newspaper — which helps to absorb any excess moisture. Let set overnight.
Tannic acid, a substance found in tea, also helps to eliminate foot odor.
How to do it:
Make a pot of tea (with no added ingredients). Allow the tea to cool. Then, soak your feet in the tea for 15 minutes.
Vinegar also contains a type of acid that is effective at eliminating foot odor.
How to do it:
Either bring a pot of plain white vinegar to a boil, then allow it to cool. Or combine white vinegar with a small amount of very warm water. Soak your feet in the vinegar for 15 minutes.
This video reveals some more great home remedies for foot odor:
Alternative Medicine & Home Remedies : Foot Odor Home Remedies
More Foot Odor Remedies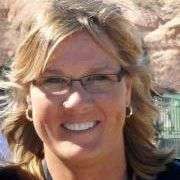 Who knew that I'd be writing about feet for a living?!… Or even that a website devoted solely to feet, shoes, and foot care issues would be successful? But as it turns out, many people have questions and concerns about their feet — and we do our best to provide the most helpful answers here. Myself and a handful of others who happen to have some rather unique foot issues share our firsthand experiences with everything from ingrown toenails, bunions, calluses and rough feet to trendy shoes and helpful foot modeling tips. When I'm not writing about all things below the ankle, you will find me at the corner of Good News & Fun Times as publisher of The Fun Times Guide (32 fun & helpful websites).