This post may contain affiliate links. If you buy thru these links, we may earn a commission at no additional cost to you.
---
You can't go wrong with a simple band.
When you're choosing band rings as toe rings (and to some degree all toe rings), you'll want to consider the thickness of the band itself.
This is true with adjustable ("one size fits all") toe rings, as well as fitted (or "sized") toe rings.
Special Considerations With Band Rings
Most important is the thickness of the band on the bottom part of your toe. (With adjustable toe rings, this is less important, as you won't "feel" the wider rings quite so noticeably underneath your toe.)
The thicker the band is underneath your toe, the more you are likely to feel it on your toe, and the more likely it will be that it will pinch your skin on occasion.
Second most important is the width of the ring all around your toe. Wider band rings are harder to get onto your toe than are thinner band rings.
The width of a ring is measured in millimeters:
2mm = about 1/16th of an inch wide
4mm = about 1/8th of an inch wide
6mm = about 1/4th of an inch wide
My Personal Experience With Band Ring Sizes
Personally, I prefer a band ring with a little bit of substance to it, but without a lot of bulk.
I've had the best success with band rings that are in the 4mm range. To me, 2mm is a bit too thin, and 6 mm is a bit too thick. I can wear either of those for a short amount of time, but for long-term wear, I prefer 4mm band rings.
However, if you're the least bit wary about trying a toe ring for the first time, or worrying that it won't fit right, the thinner you go, the safer your odds are. Thinner rings are easier to get on and off and they're barely noticeable while they're on your toe. That is, unless you stack them — which is another fun way to wear band rings!
Thicker band rings tend to make a bolder statement by the toe ring wearer. Some of the best designs happen to be in the 6mm and larger range.
My Favorite Band Toe Rings:
14K White Gold Adjustable Band Toe Ring

Sterling Silver Solid Band Toe Ring

14K Gold Adjustable Band Toe Ring

Here are my favorite toe rings that aren't band rings.
Did You Know?…Typically, whatever ring size fits on the pinky finger of your hand will usually be the same size as the longest toe on your foot. (The same toe that most people wear toe rings on.)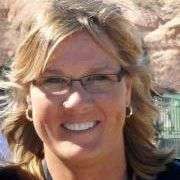 Who knew that I'd be writing about feet for a living?!… Or even that a website devoted solely to feet, shoes, and foot care issues would be successful? But as it turns out, many people have questions and concerns about their feet — and we do our best to provide the most helpful answers here. Myself and a handful of others who happen to have some rather unique foot issues share our firsthand experiences with everything from ingrown toenails, bunions, calluses and rough feet to trendy shoes and helpful foot modeling tips. When I'm not writing about all things below the ankle, you will find me at the corner of Good News & Fun Times as publisher of The Fun Times Guide (32 fun & helpful websites).